Basset and Basenji with David Kelley
(#51)
October 7, 2020
In this episode, Jacob Schreiber interviews David Kelley about machine learning models that can yield insight into the consequences of mutations on the genome. They begin their discussion by talking about Calico Labs, and then delve into a series of papers that David has written about using models, named Basset and Basenji, that connect genome sequence to functional activity and so can be used to quantify the effect of any mutation.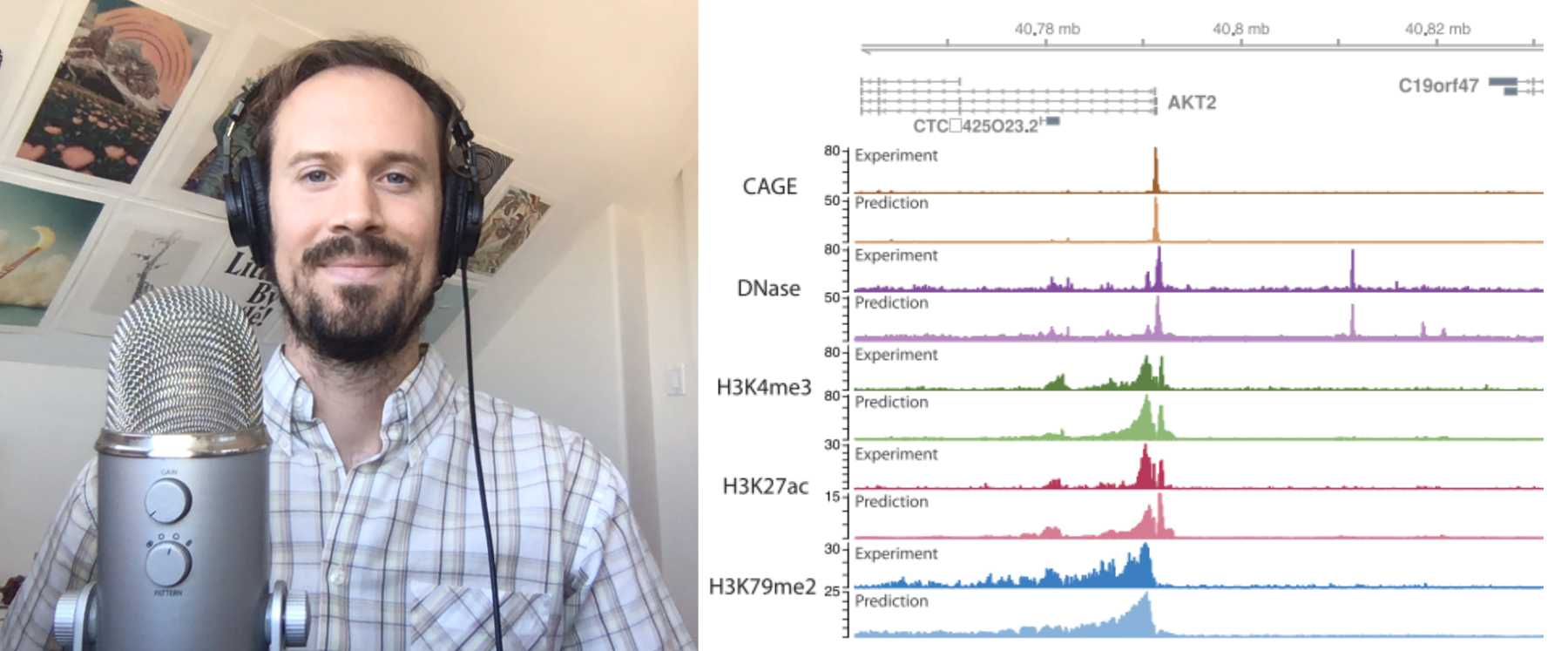 Links:
Don't miss the next episode! Subscribe on Apple Podcasts, Google Podcasts, Spotify, or via the RSS feed link. You can also follow the podcast on Twitter and Mastodon.
Music: Eric Skiff — Come and Find Me (modified, licensed under CC BY 4.0).