Bioinformatics Contest 2021 with Maksym Kovalchuk and James Matthew Holt
(#63)
September 27, 2021
The Bioinformatics Contest is back this year, and we are back to discuss it!
This year's contest winners Maksym Kovalchuk (1st prize) and Matt Holt (2nd prize) talk about how they approach participating in the contest and what strategies have earned them the top scores.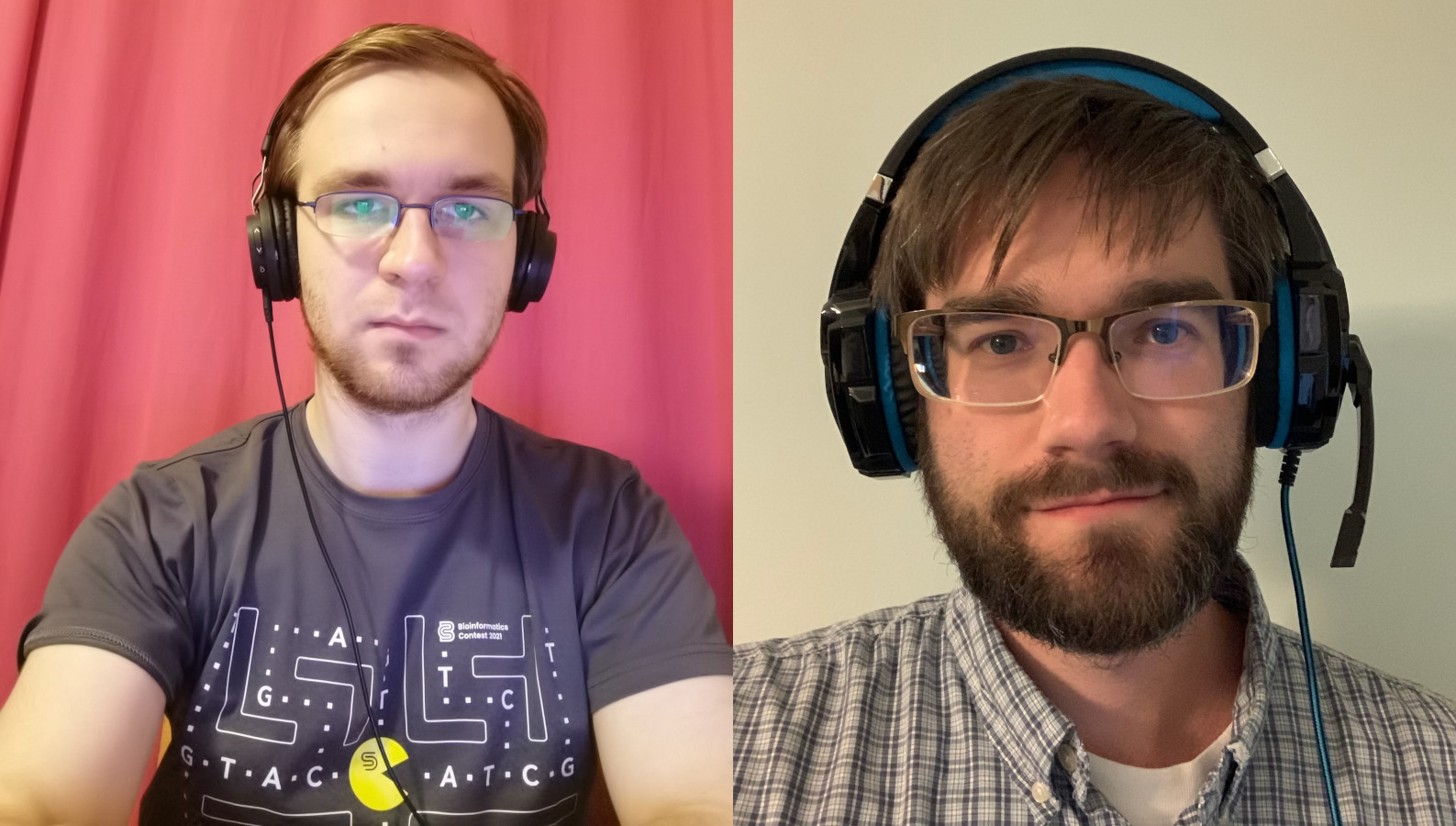 Timestamps and links for the individual problems:
Links:
Music: Eric Skiff — Come and Find Me (modified, licensed under CC BY 4.0).
Subscribe to the bioinformatics chat on Apple Podcasts, Pocket Casts, Spotify, or any other podcasting app via the RSS feed link. You can also follow the podcast on Mastodon and Twitter and support it on Patreon.