Enhancers with Molly Gasperini
(#57)
March 10, 2021
In this episode, Jacob Schreiber interviews Molly Gasperini about enhancer elements. They begin their discussion by talking about Octant Bio, and then dive into the surprisingly difficult task of defining enhancers and determining the mechanisms that enable them to regulate gene expression.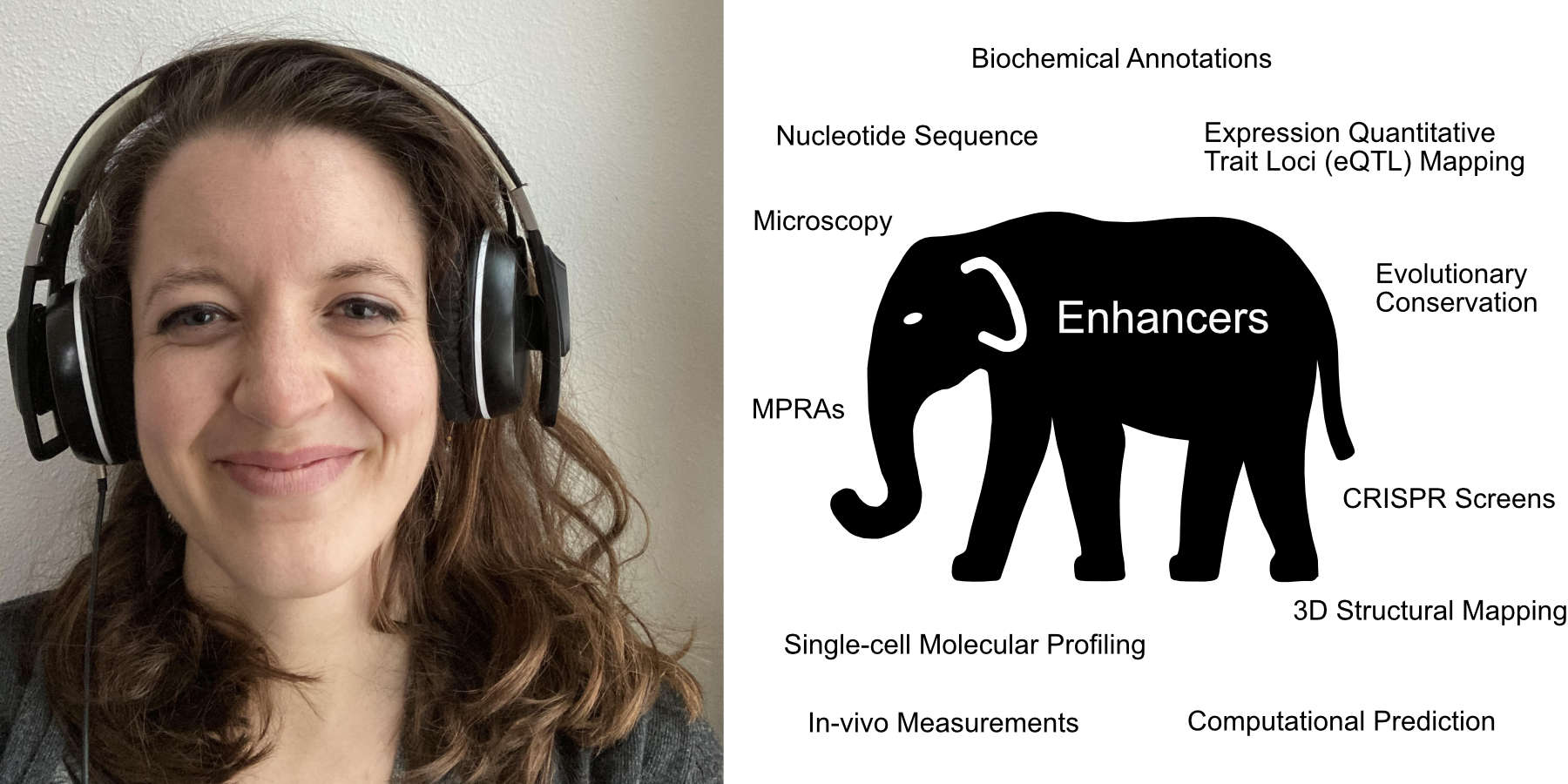 Links:
Don't miss the next episode! Subscribe on Apple Podcasts, Google Podcasts, Spotify, or via the RSS feed link. You can also follow the podcast on Twitter and Mastodon.
Music: Eric Skiff — Come and Find Me (modified, licensed under CC BY 4.0).