HiFi reads and HiCanu with Sergey Nurk and Sergey Koren
(#46)
May 27, 2020
In this episode, I continue to talk (but mostly listen) to Sergey Koren and Sergey Nurk. If you missed the previous episode, you should probably start there. Otherwise, join us to learn about HiFi reads, the tradeoff between read length and quality, and what tricks HiCanu employs to resolve highly similar repeats.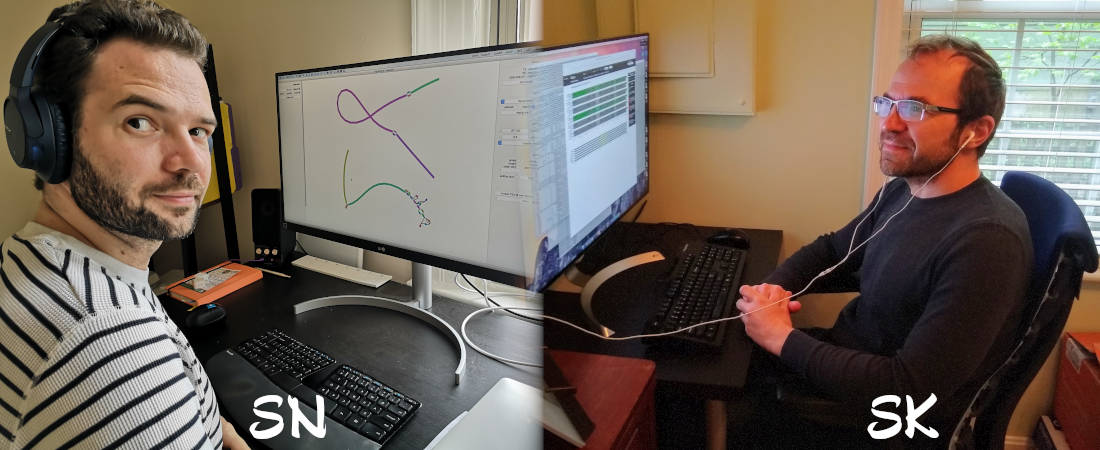 Links:
HiCanu: accurate assembly of segmental duplications, satellites, and allelic variants from high-fidelity long reads (Sergey Nurk, Brian P. Walenz, Arang Rhie, Mitchell R. Vollger, Glennis A. Logsdon, Robert Grothe, Karen H. Miga, Evan E. Eichler, Adam M. Phillippy, Sergey Koren)
Canu on GitHub (includes the HiCanu mode)
Don't miss the next episode! Subscribe on Apple Podcasts, Google Podcasts, Spotify, or via the RSS feed link. You can also follow the podcast on Twitter and Mastodon.
Music: Eric Skiff — Come and Find Me (modified, licensed under CC BY 4.0).