How 23andMe finds identical-by-descent segments with William Freyman
(#52)
October 27, 2020
In this episode, Will Freyman talks about identity-by-descent (IBD): how it's used at 23andMe, and how the templated positional Burrows-Wheeler transform can find IBD segments in the presence of genotyping and phasing errors.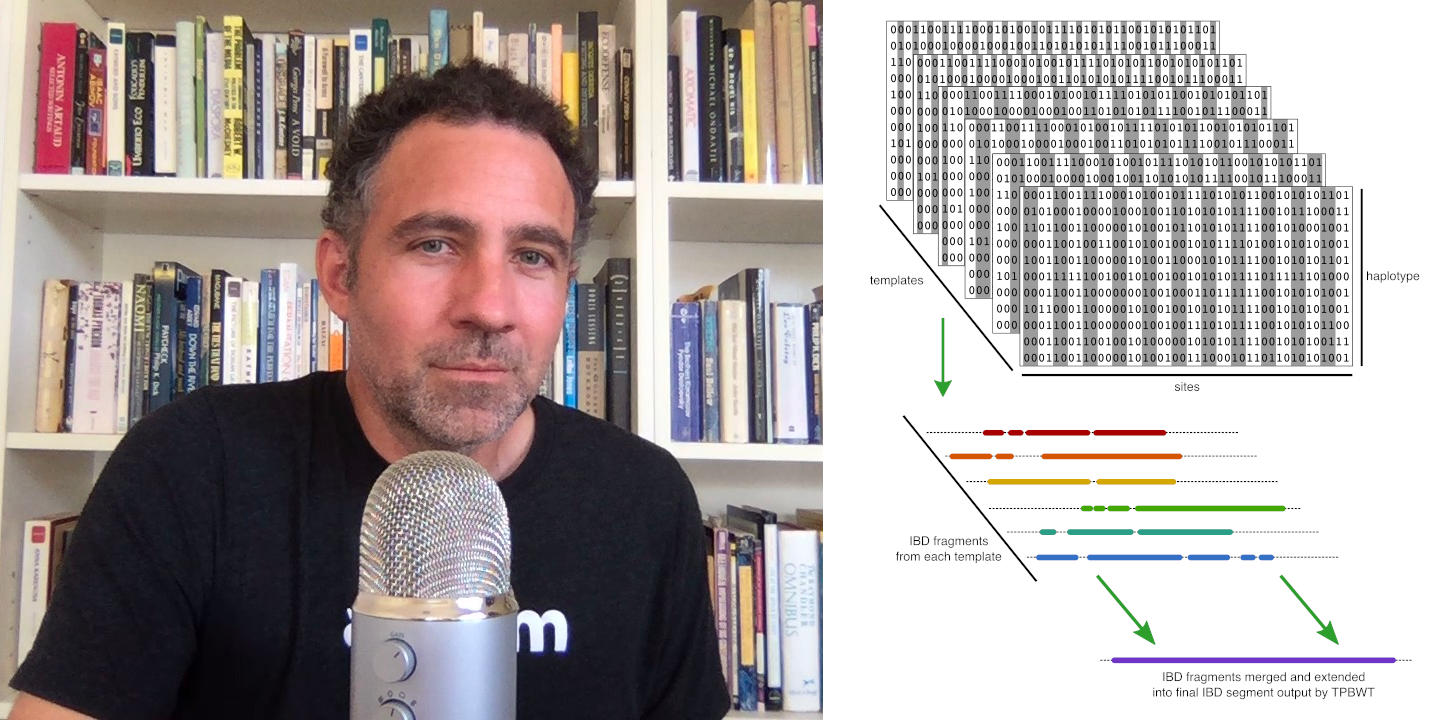 Links:
Don't miss the next episode! Subscribe on Apple Podcasts, Google Podcasts, Spotify, or via the RSS feed link. You can also follow the podcast on Twitter and Mastodon.
Music: Eric Skiff — Come and Find Me (modified, licensed under CC BY 4.0).