Reproducible pipelines and NGLess with Luis Pedro Coelho
(#47)
June 24, 2020
NGLess is a programming language specifically targeted at next generation sequencing (NGS) data processing. In this episode we chat with its main developer, Luis Pedro Coelho, about the benefits of domain-specific languages, pros and cons of Haskell in bioinformatics, reproducibility, and of course NGLess itself.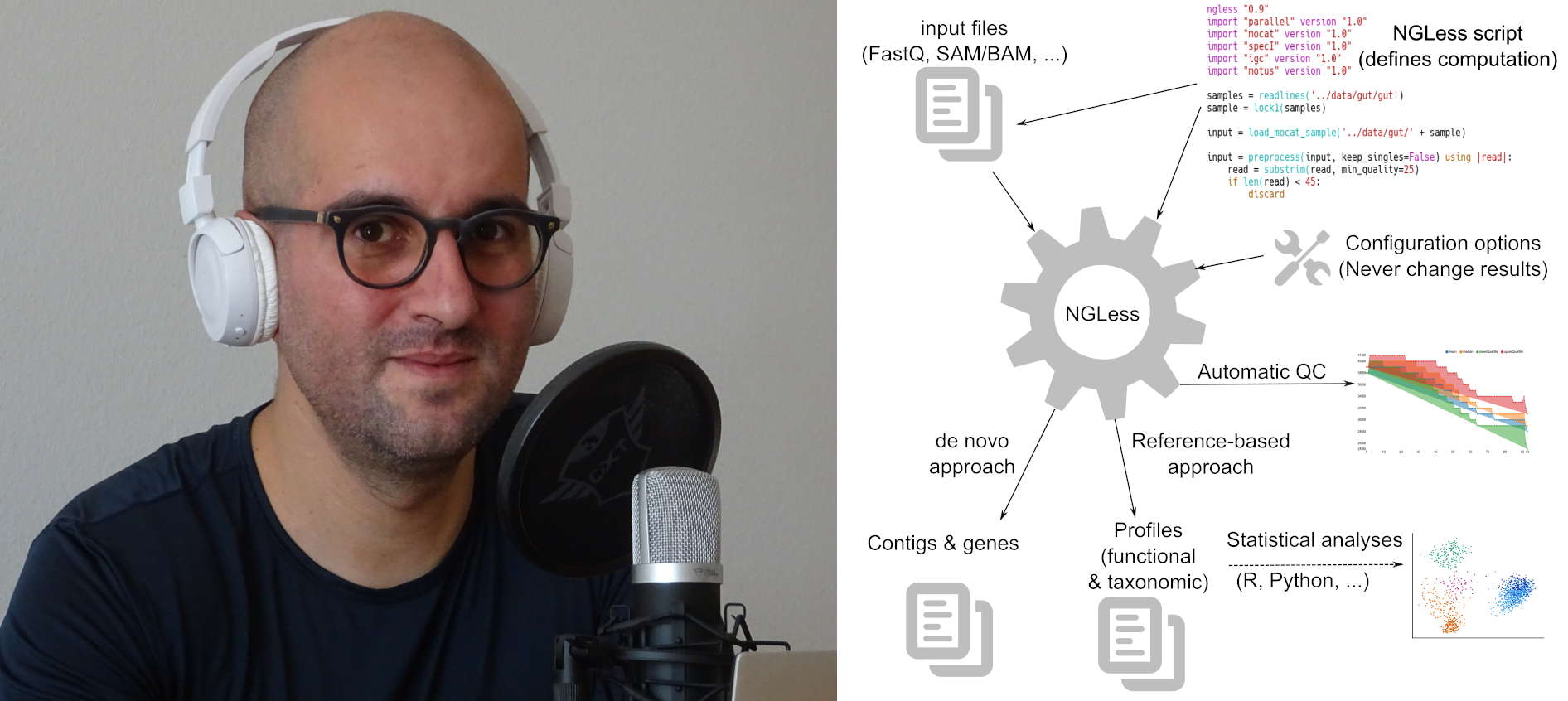 Links:
Don't miss the next episode! Subscribe on Apple Podcasts, Google Podcasts, Spotify, or via the RSS feed link. You can also follow the podcast on Twitter and Mastodon.
Music: Eric Skiff — Come and Find Me (modified, licensed under CC BY 4.0).