Phylogenetics and the likelihood gradient with Xiang Ji
(#55)
January 13, 2021
In this episode, we chat about phylogenetics with Xiang Ji. We start with a general introduction to the field and then go deeper into the likelihood-based methods (maximum likelihood and Bayesian inference). In particular, we talk about the different ways to calculate the likelihood gradient, including a linear-time exact gradient algorithm recently published by Xiang and his colleagues.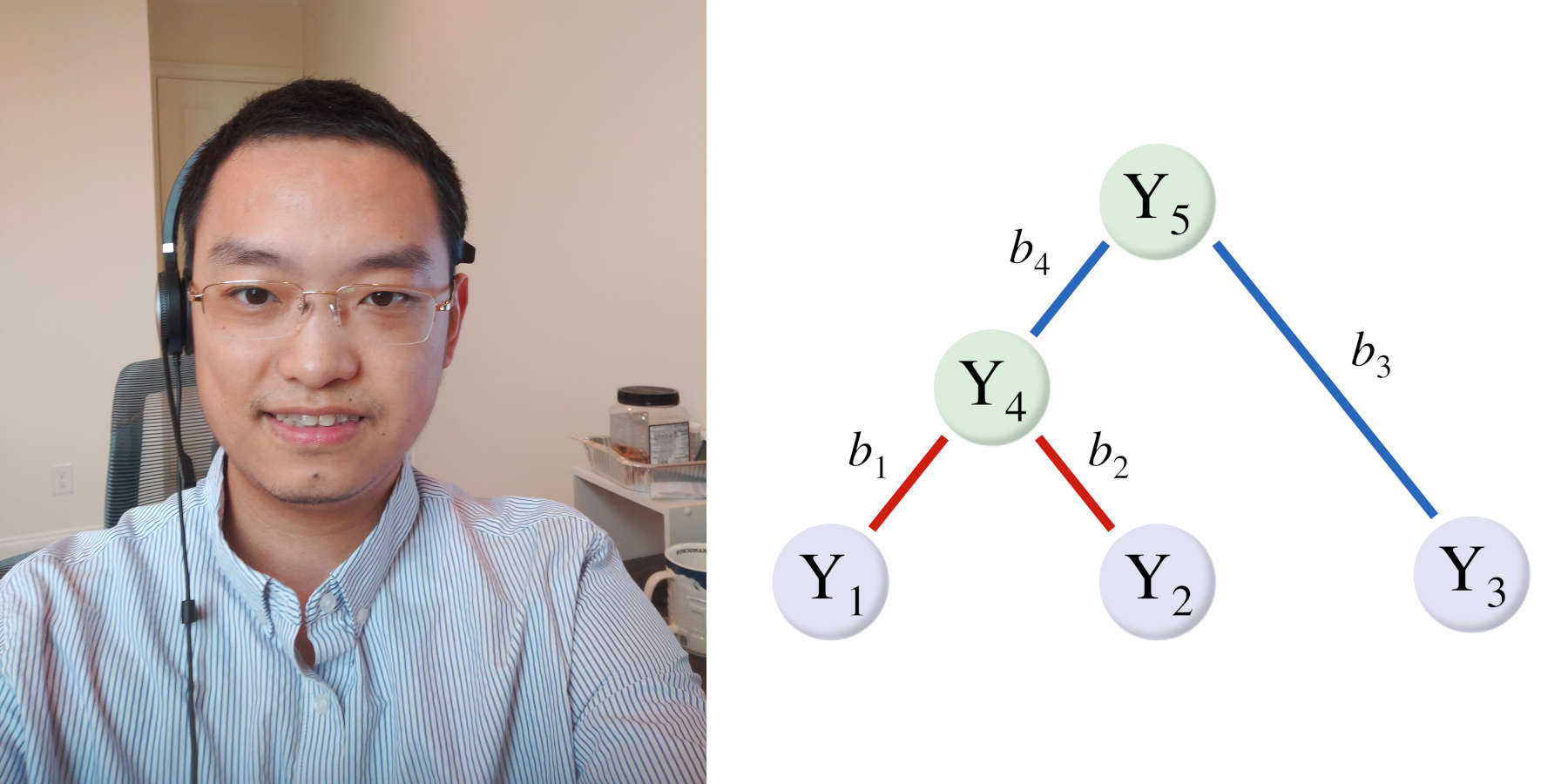 Links:
Don't miss the next episode! Subscribe on Apple Podcasts, Google Podcasts, Spotify, or via the RSS feed link. You can also follow the podcast on Twitter and Mastodon.
Music: Eric Skiff — Come and Find Me (modified, licensed under CC BY 4.0).