Plasmid classification and binning with Sergio Arredondo-Alonso and Anita Schürch
(#40)
December 30, 2019
Does a given bacterial gene live on a plasmid or the chromosome? What other genes live on the same plasmid?
In this episode, we hear from Sergio Arredondo-Alonso and Anita Schürch, whose projects mlplasmids and gplas answer these types of questions.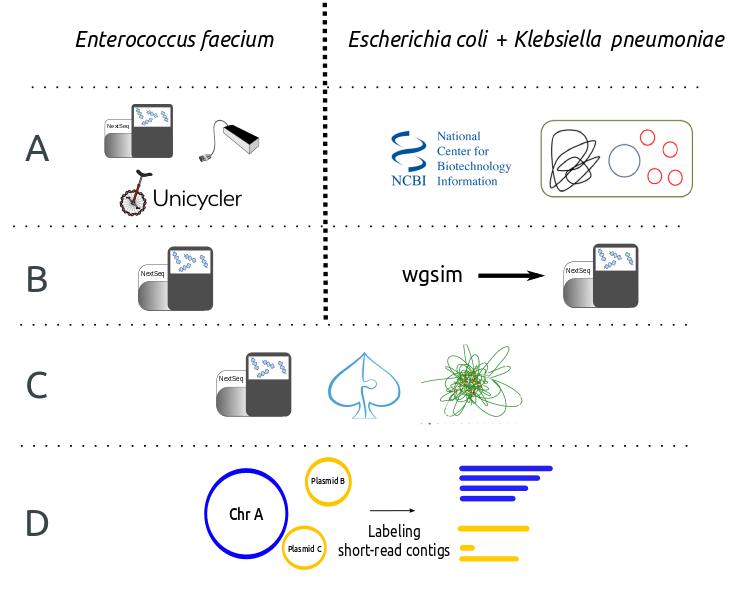 Links:
mlplasmids: a user-friendly tool to predict plasmid- and chromosome-derived sequences for single species (Sergio Arredondo-Alonso, Malbert R. C. Rogers, Johanna C. Braat, Tess D. Verschuuren, Janetta Top, Jukka Corander, Rob J. L. Willems, Anita C. Schürch)
gplas: a comprehensive tool for plasmid analysis using short-read graphs (Sergio Arredondo-Alonso, Martin Bootsma, Yaïr Hein, Malbert R.C. Rogers, Jukka Corander, Rob JL Willems, Anita C. Schürch)
Don't miss the next episode! Subscribe on Apple Podcasts, Google Podcasts, Spotify, or via the RSS feed link. You can also follow the podcast on Twitter and Mastodon.
Music: Eric Skiff — Come and Find Me (modified, licensed under CC BY 4.0).