Power laws and T-cell receptors with Kristina Grigaityte
(#34)
June 29, 2019
An αβ T-cell receptor is composed of two highly variable protein chains, the α chain and the β chain. However, based only on bulk DNA or RNA sequencing it is impossible to determine which of the α chain and β chain sequences were paired in the same receptor.
In this episode, Kristina Grigaityte talks about her analysis of 200,000 paired αβ sequences, which have been obtained by targeted single-cell RNA sequencing. Kristina used the power law distribution to model the T-cell clone sizes, which led her to reject the commonly held assumptions about the independence of the α and β chains. We also talk about Bayesian inference of power law distributions and about mixtures of power laws.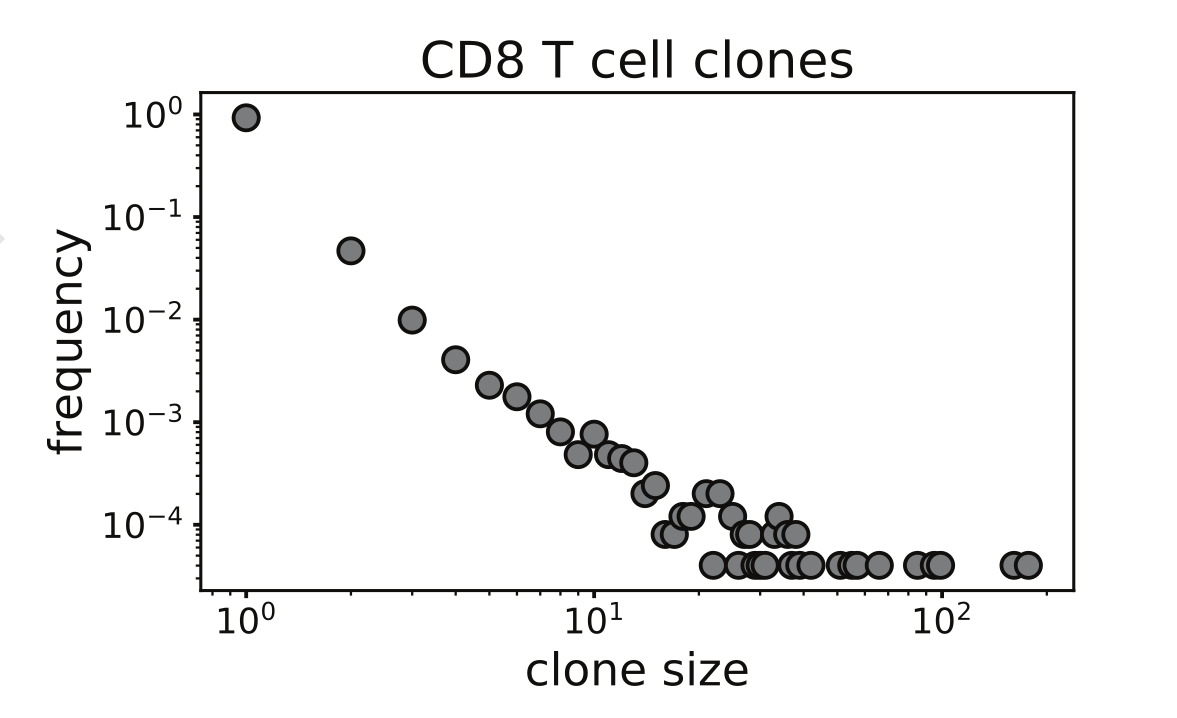 Links:
Don't miss the next episode! Subscribe on Apple Podcasts, Google Podcasts, Spotify, or via the RSS feed link. You can also follow the podcast on Twitter and Mastodon.
Music: Eric Skiff — Come and Find Me (modified, licensed under CC BY 4.0).