scVI with Romain Lopez and Gabriel Misrachi
(#36)
August 30, 2019
In this episode, we hear from Romain Lopez and Gabriel Misrachi about scVI—Single-cell Variational Inference. scVI is a probabilistic model for single-cell gene expression data that combines a hierarchical Bayesian model with deep neural networks encoding the conditional distributions. scVI scales to over one million cells and can be used for scRNA-seq normalization and batch effect removal, dimensionality reduction, visualization, and differential expression. We also discuss the recently implemented in scVI automatic hyperparameter selection via Bayesian optimization.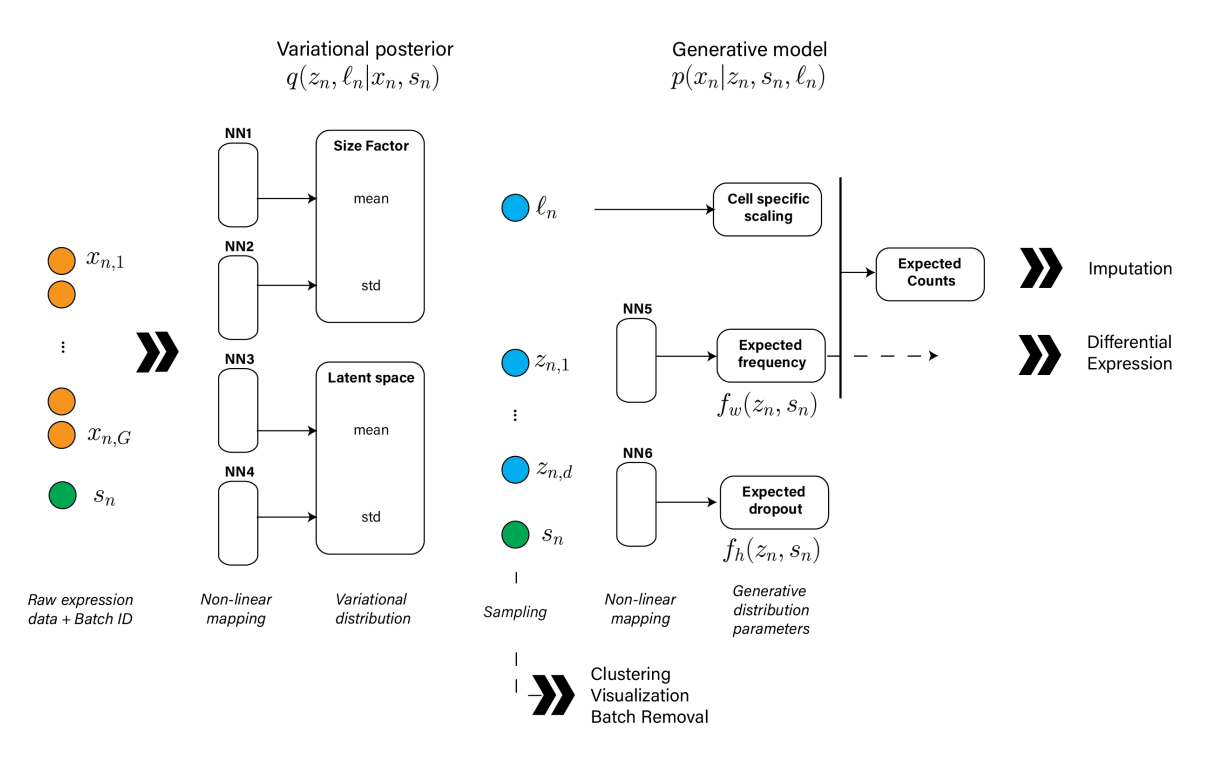 Links:
Don't miss the next episode! Subscribe on Apple Podcasts, Google Podcasts, Spotify, or via the RSS feed link. You can also follow the podcast on Twitter and Mastodon.
Music: Eric Skiff — Come and Find Me (modified, licensed under CC BY 4.0).