smCounter2: somatic variant calling and UMIs with Chang Xu
(#22)
June 29, 2018
In this episode I'm joined by Chang Xu. Chang is a senior biostatistician at QIAGEN and an author of smCounter2, a low-frequency somatic variant caller. To distinguish rare somatic mutations from sequencing errors, smCounter2 relies on unique molecular identifiers, or UMIs, which help identify multiple reads resulting from the same physical DNA fragment.
Chang explains what UMIs are, why they are useful, and how smCounter2 and other tools in this space use UMIs to detect low-frequency variants.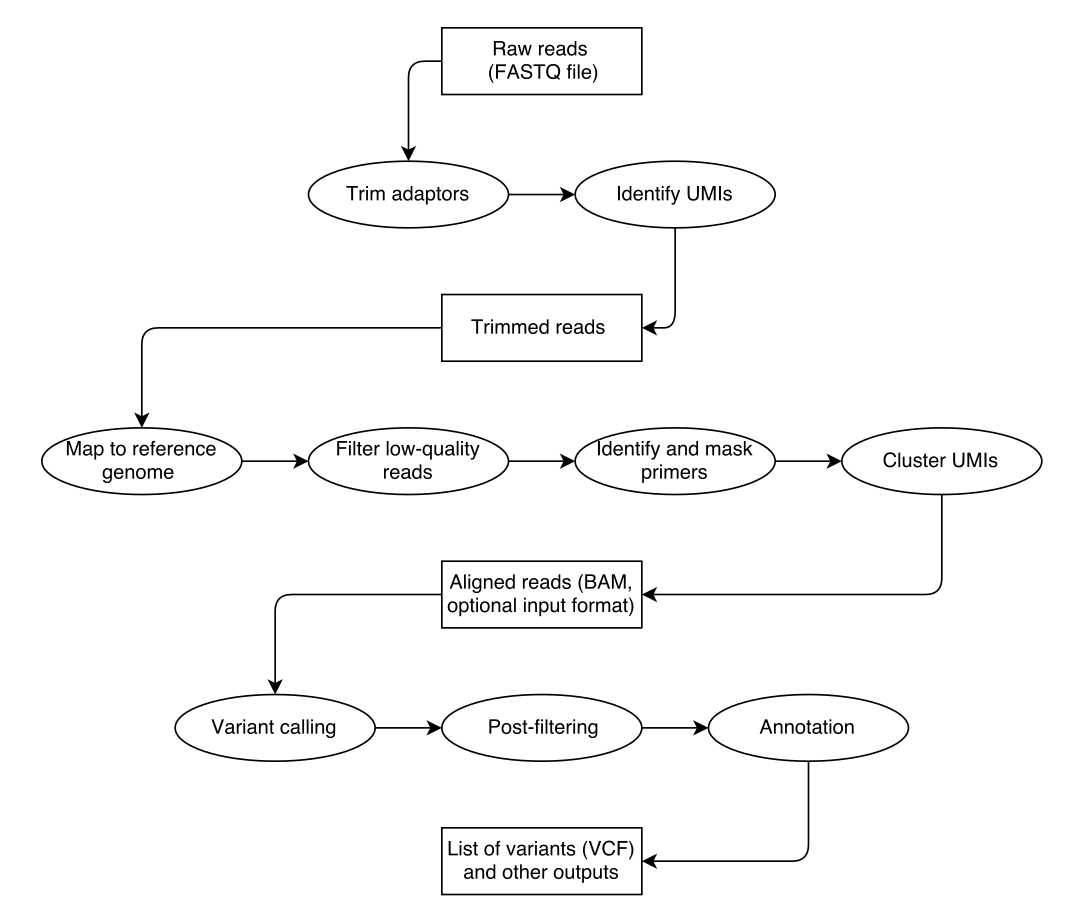 Links:
Music: Eric Skiff — Come and Find Me (modified, licensed under CC BY 4.0).
Subscribe to the bioinformatics chat on Apple Podcasts, Pocket Casts, Spotify, or any other podcasting app via the RSS feed link. You can also follow the podcast on Mastodon and Twitter and support it on Patreon.