B cell receptor substitution profile prediction and SPURF with Kristian Davidsen and Amrit Dhar
(#20)
April 30, 2018
In this episode Kristian Davidsen and Amrit Dhar present their project called SPURF. SPURF can predict the B cell receptor (BCR) substitution profile of a given clonal family based on a single representative sequence from that family. SPURF works by fitting a tensor regression model to publicly available Rep-seq data.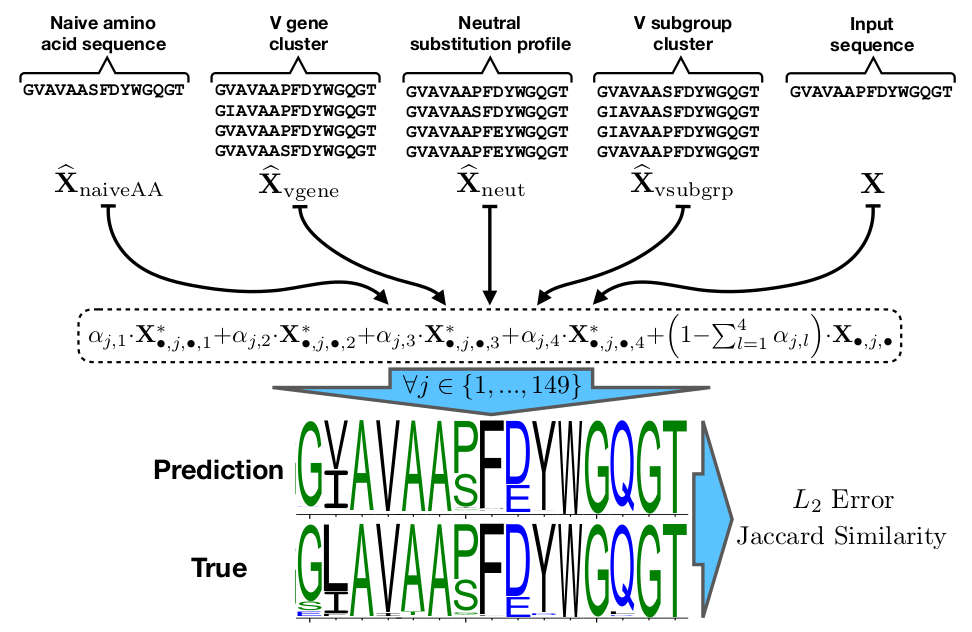 Links:
Don't miss the next episode! Subscribe on Apple Podcasts, Google Podcasts, Spotify, or via the RSS feed link. You can also follow the podcast on Twitter and Mastodon.
Music: Eric Skiff — Come and Find Me (modified, licensed under CC BY 4.0).